Summer, Baseball, and Fun with Yakult!
Jun 07, 2022
We have been fortunate to partner with Yakult for many years. In fact, one of our favorite summer pastimes that we look forward to is being able to assist in marketing this tasty and effective brand.
For those of you who may not be familiar with Yakult, it is a probiotic drink with a citrus flavor that has been around for 85 years since it was first created in Japan in 1935. With 40 million bottles of Yakult enjoyed every day in 40 countries and regions around the world, it comes as no surprise that this drink is not only delicious but also great for digestive health.
Our team at NeoSol helps to spread the word about the many benefits of Yakult, and bring awareness to consumers about this product. We have partnered with this brand for many different events that included providing staff to pose as a mascot in factory tours at their US factory in Fountain Valley, CA. (Unfortunately due to COVID the factory tours are not currently available at the time that this article was written. For more information about factory tours you can click here.) However, one of the brand activations that holds a special place in our hearts is attending the Angel's baseball games at the Angel's Stadium in Anaheim CA.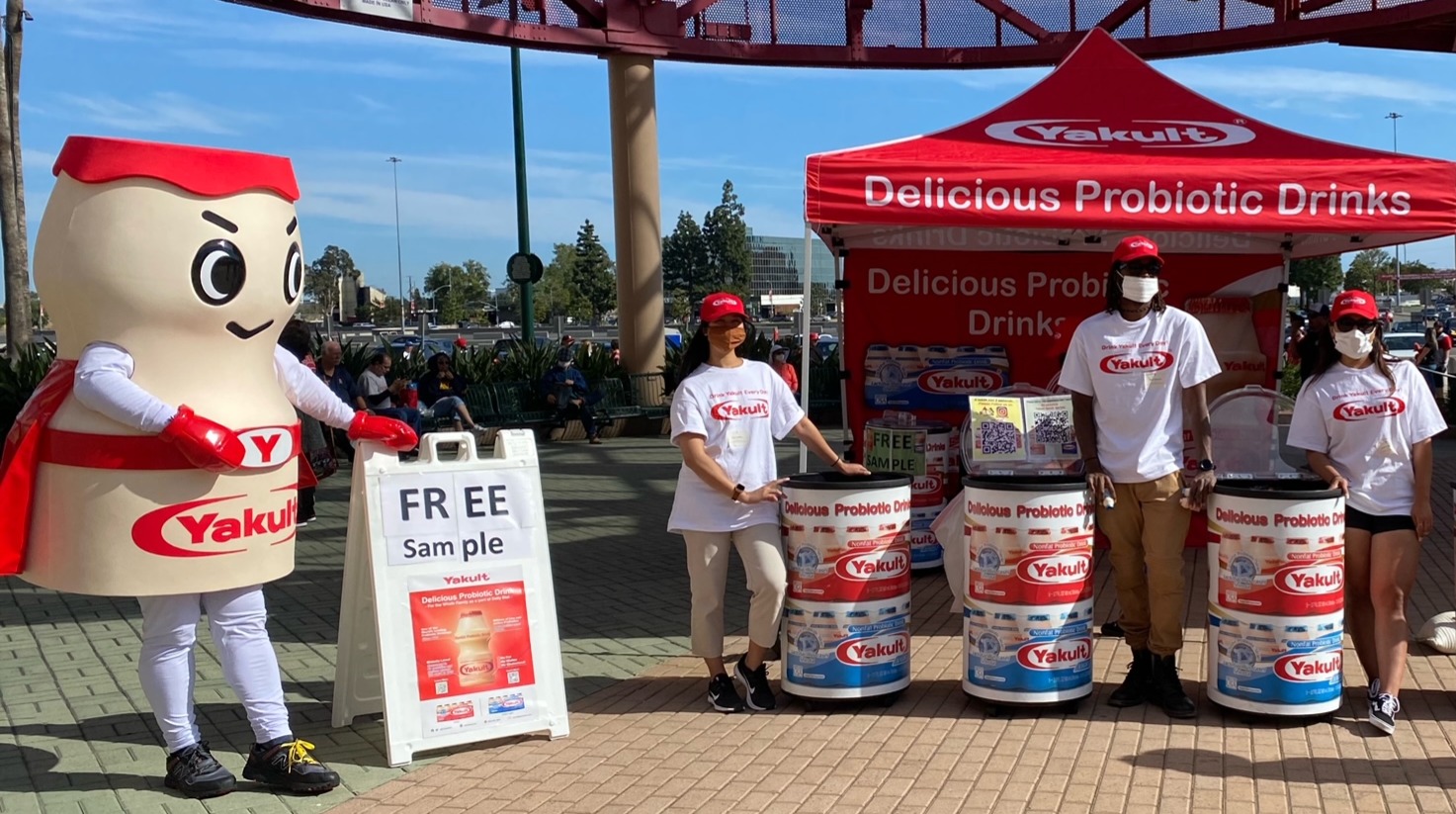 Our team is able to educate consumers about how Yakult promotes overall well-being while at the same time safely handing out free samples of the probiotic beverage. After a pause of a couple of years, Yakult is back at the Angel's Stadium this year! With bright fun displays, containers, and uniforms, the entire team gives a consistent branded message that reminds consumers of what Yakult is all about. If you are lucky, you may even get the chance to pose in a photo with the cheerful mascot or catch a glimpse of it when it heads to the field for the first pi
tch.
If you are heading to an Angel's Game this baseball season, make sure to look for our team and grab a tasty sample to enjoy as you watch the game. To stay updated on our partnership with Yakult don't forget to follow us on social media.
This article was written by Angelica De La Rocha