Providing Consumers a Refreshing Experience: Our Integrated Summer Staycation Campaign for Naturas Nectars
Jul 17, 2023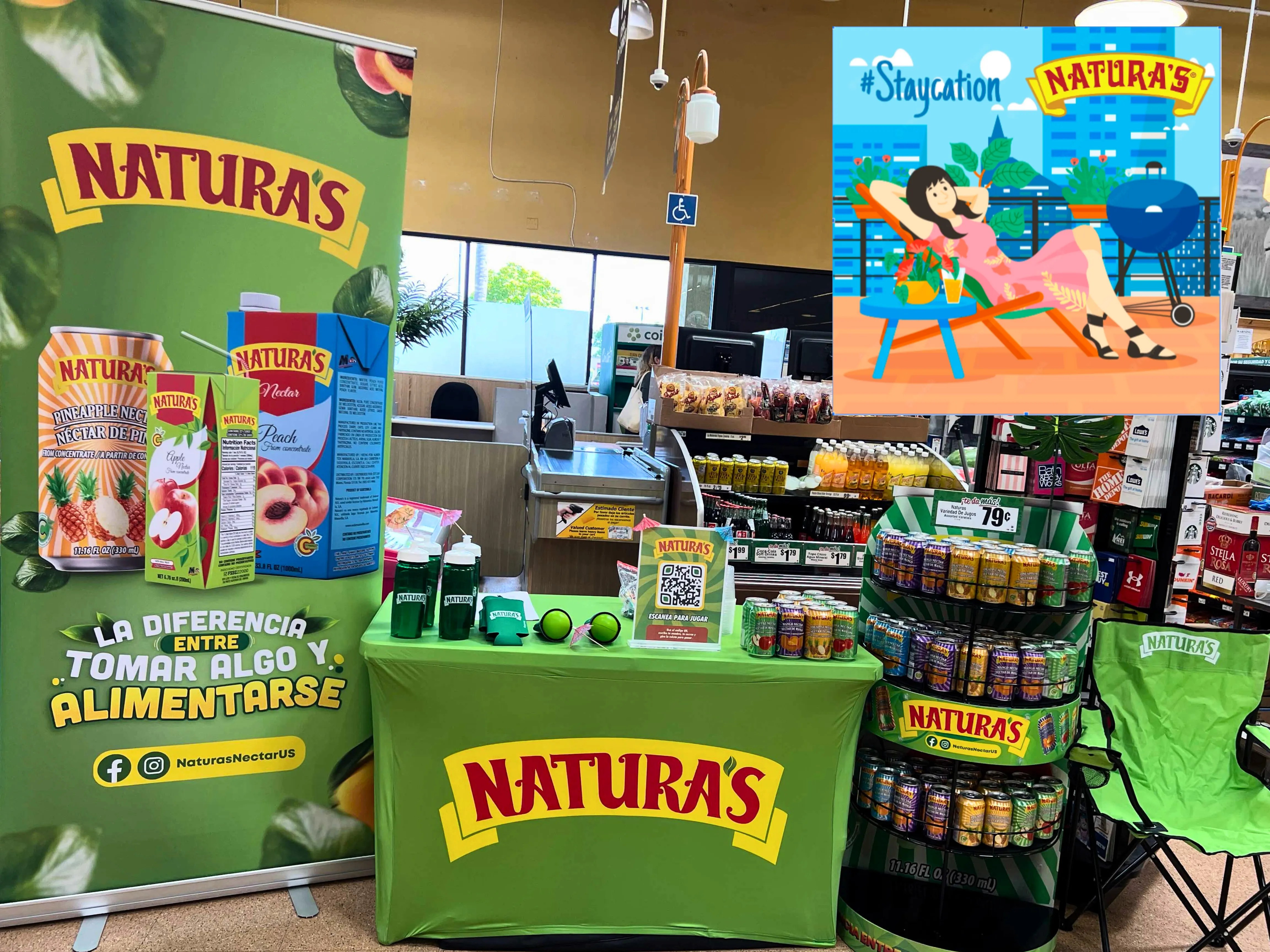 This month we wrapped up our integrated demo campaign with one of our newest clients, EDT USA. This campaign centered around their Naturas Nectar product which comes in five different refreshing flavors. The campaign took place at Southern California Superking and Northgate markets and delivered results!
We set out with the purpose of introducing this brand to consumers and creating a connection by engaging them in a conversation and providing them with a fun and unique experience. Consumers were greeted by a friendly demonstrator wearing a tropical-colored branded uniform, from a table with a branded tablecloth and set up with promotional materials. The consumer was then handed a sample of the nectar with a colorful umbrella that inspired thoughts of having a refreshing beachside beverage or a summer staycation vibe.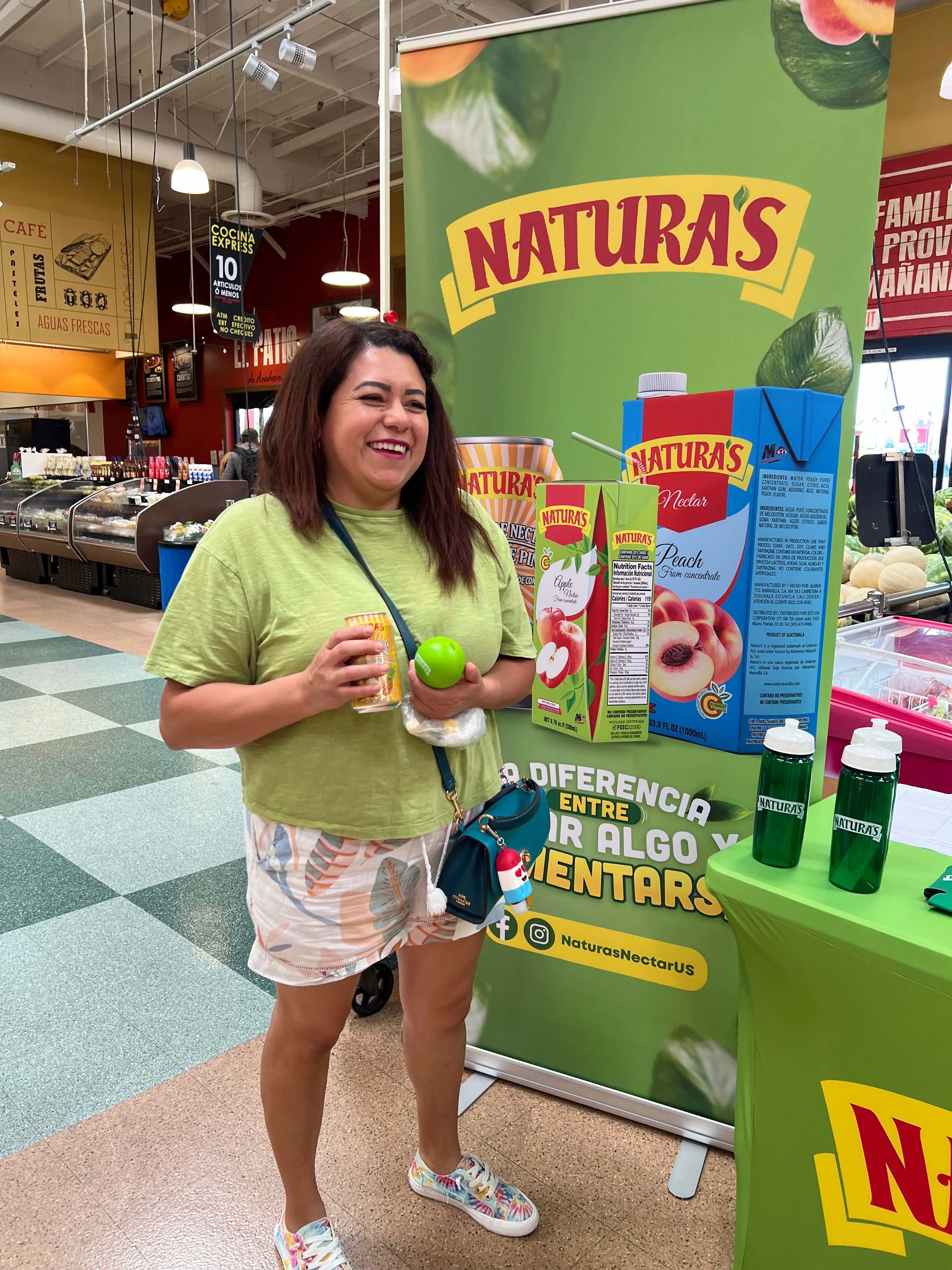 Before the consumer walked away they were asked specific questions that were pre-determined by the client about the product and customer preferences so the brand team would have customer preference feedback on information such as flavor preferences and country of origin, etc.
Consumers were then invited to participate in a fun game with a digital spin the wheel in which they could win a summer-themed Naturas promotional item to take home with them which helps with brand recall, etc. Overall this activation provided a unique and fun experience for consumers that they would not soon forget!
We completed a total of 36 demos in 16 stores and connected with approximately 5,000 consumers with an average of 80 units sold per 5-hour demo.
These connections and results not only build a customer base but help to show results to partners to increase buy-in and sell-through.