Our Long-Standing Collaboration with Avocados from Mexico
Feb 11, 2022
Creating a strong partnership that is mutually beneficial and can survive the test of time is extremely invaluable. This is how NeoSol feels about our partnership with the team at Avocados from Mexico.
Avocados from Mexico are enjoyed by Americans all year round….since they are always in season! From tailgating parties in the fall, Super bowl parties in the winter, festive Cinco de Mayo celebrations, and backyard bar-b-ques in the Summer, avocados (and more specifically in the form of guacamole) do not fail to make an appearance. In fact, in 2018 a total of 2.5 billion pounds of avocados were imported from Mexico into the US, and Avocados from Mexico continues to be the top-selling avocado brand in the US.
NeoSol had built a strong partnership with a client for three years when he moved into his new role at Avocados from Mexico. Our client asked NeoSol to continue working with him at his new position and thus our first campaign with Avocados from Mexico began in September of 2014. When beginning his new position, our client could have chosen a different marketing company but he had already built trust in and knew that our team at NeoSol could deliver the services he needed and make the tasks ahead in his new role even easier. . Basically, he knew how we worked and that he could trust us to support his projects and at the same time help him and his brand succeed.
With the capability to be flexible and adapt to our client's needs to provide handcrafted solutions, NeoSol has helped with a variety of promotions and events in different capacities for Avocados from Mexico since our partnership with them began. The needs of a brand to reach every corner of the country are impossible to count and being a service oriented agency, NeoSol's goal has always been to help plan and execute marketing initiatives to meet those needs. Some brands have a large team in the field and others focus on what they do best. This could be sales and marketing or logistics and distribution, but the need to get the product into consumer's hands is the same and this is where NeoSol's expertise has been able to come into play.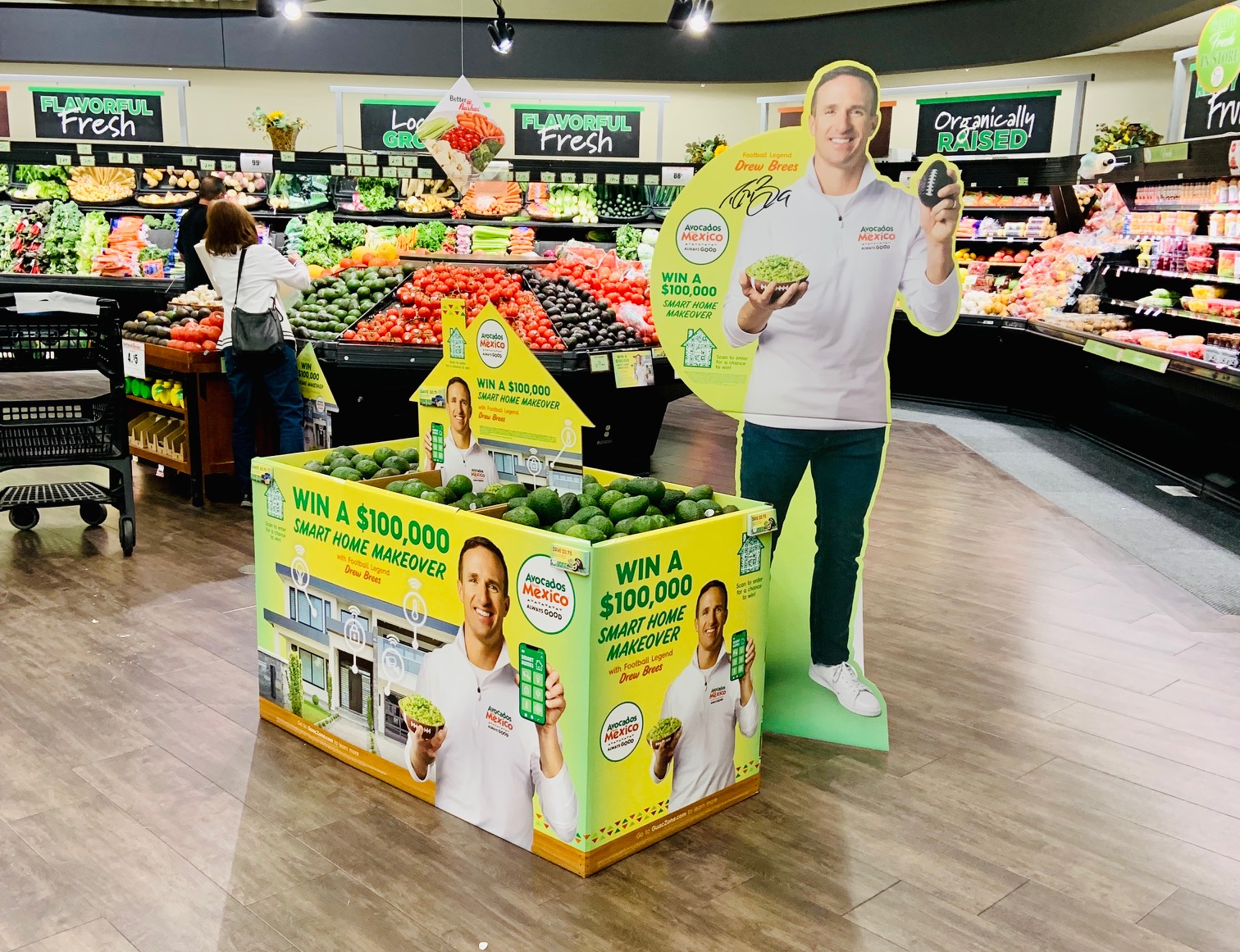 According to the Hass Avocado Board Volume Data, each year during the Super Bowl, Avocados from Mexico accounts for 95% of all avocado sales in the week leading up to the game. For 2022, Avocados from Mexico has once again launched a Super Bowl Campaign.
Their Guac Nation Campaign presents visually appealing marketing materials to offer an optimal in-store experience for consumers purchasing their products. Through many years we have demonstrated that we are the right marketing agency to help with reaching their consumers and 2022 is no different. This year we are assisting with their in-store campaign at over 200+ grocery stores across Nevada, Arizona, Southern California and Northern California.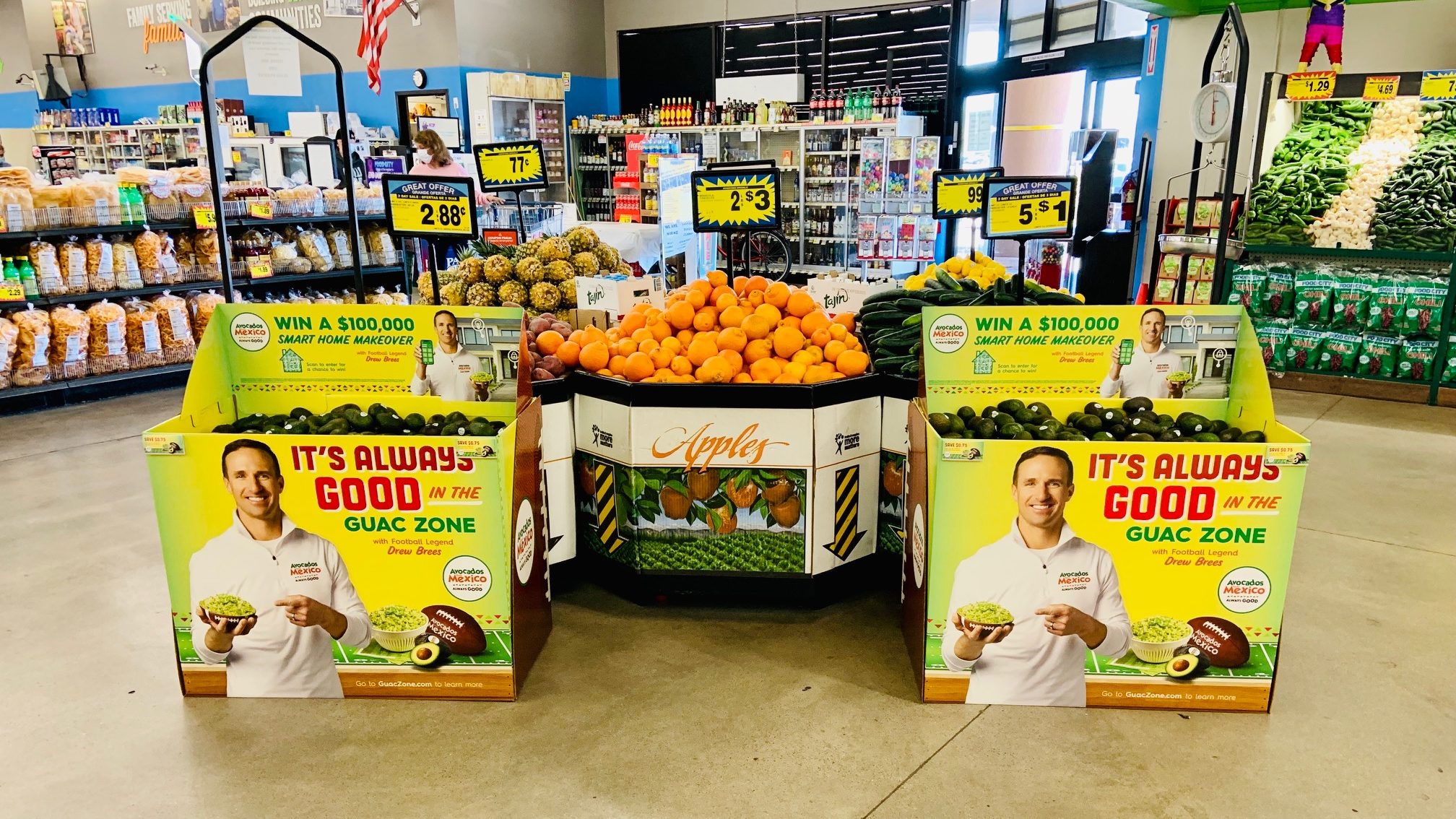 Looking to the future, we anticipate continuing to grow our partnership with this innovative brand. The creativity and planning required to put the type of campaigns Avocados From Mexico continually execute is of world class caliber. On our part, NeoSol is proud to promote a Mexican product and collaborate with such an extraordinary team and brand.
NeoSol is looking forward to continuing to support Avocados from Mexico with their marketing campaign needs all year round with the goal of placing their product into the hands of their consumers, because at the end of the day, who doesn't love avocados?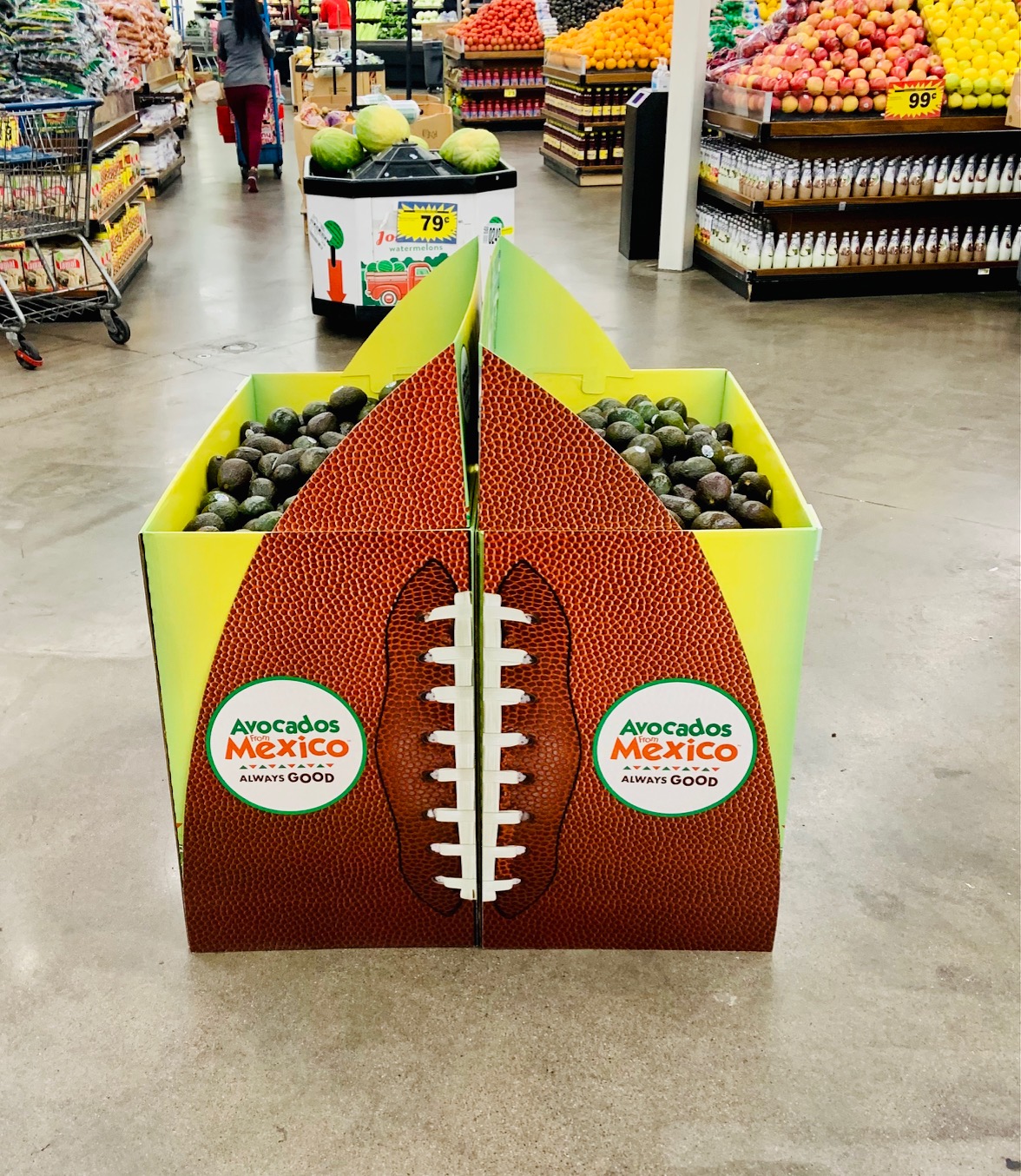 Read about how Avocados from Mexico is one of the most talked about brands leading up to the Super Bowl:
Avocados From Mexico and Pepsi most talked about brands ahead of Super Bowl LVI | The Drum
Learn more about Avocados From Mexico's new launch of a multichannel shoppable campaign for 2022:
Avocados From Mexico Launches Enormous Multichannel Campaign Ahead of Super Bowl
Watch Avocados from Mexico's teaser for their Super Bowl commercial:
Big Game Teaser | Avocados From Mexico (featuring Andy Richter)
Follow us on social media to be one of the first to know when our latest blog posts with tips and updates are published. Links below.
We'd love to learn about your real world and digital marketing needs. Get in touch with us today!
This article was written by Angelica De La Rocha