Hispanic Brands into Consumer Hands
Oct 17, 2023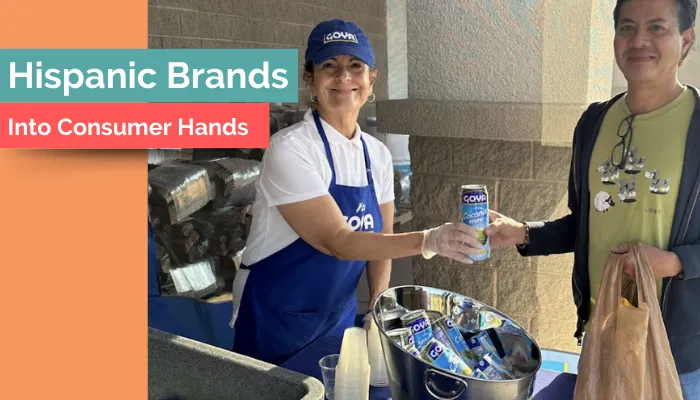 It's undeniable that brands now more than ever, are beginning to see the value in targeting the Hispanic consumer. The Hispanic market in the US continues to grow year after year and as the shopping habits of the Hispanic consumer continue to evolve, we help our clients to best engage with and create loyalty with this consumer.
For Hispanic Heritage Month, we wanted to highlight some of the Hispanic brands that we work with and the products that we help to place into Hispanic consumer's hands.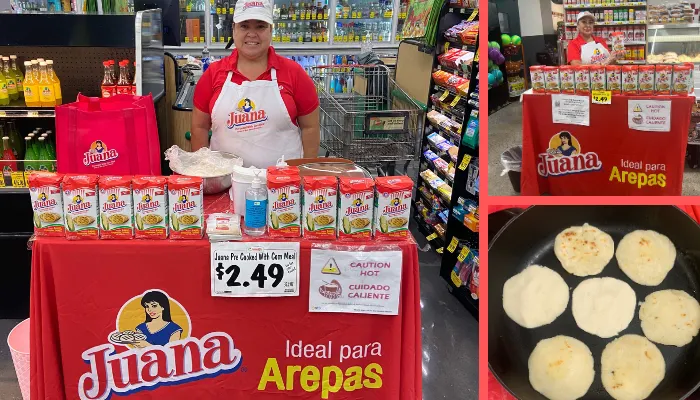 Juana is a new company from the parent company Gruma which had its start in Cerralvo, Nuevo Leon, Mexico in 1949. Juana corn flour is perfect for making arepas which is precisely what our Product Demonstrators do during in-store cooking demonstrations where they hand warm arepas into consumers' hands in Southern California, Nevada, and Arizona.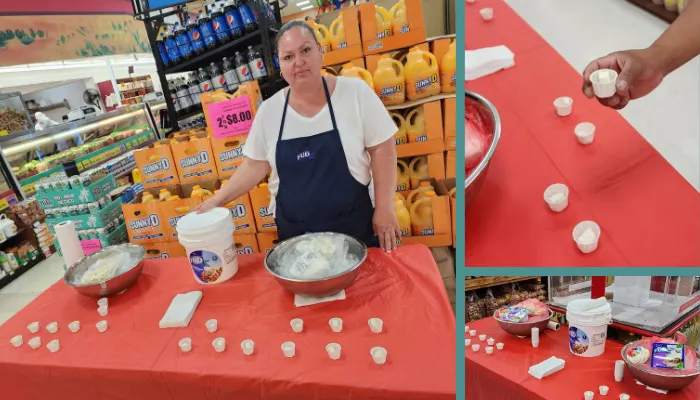 Sigma Foods, the parent company of La Chona Cheese is the only leading Mexican cheese producer with origins and presence in Mexico and Latin America. This past month we were able to partner with this brand for a unique integrated in-store demonstration campaign in which consumers were not only handed a sample of various styles of cheeses but were also asked to complete a digital survey about the brand.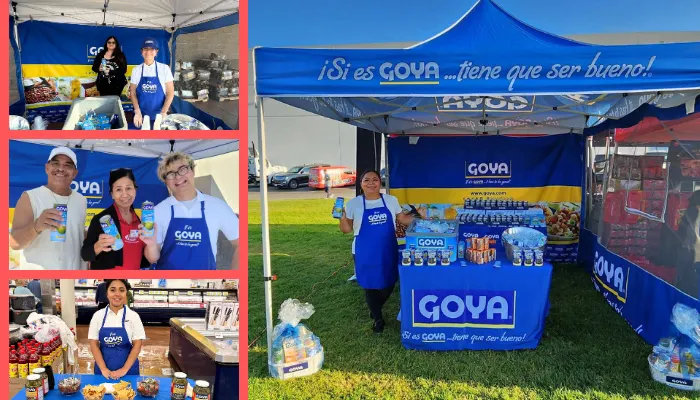 Goya Foods is the largest, Hispanic-owned food company in the United States. While many of Goya's products are popular (and not to mention delicious) no event would be complete without their refreshing Coconut Water which our Brand Ambassadors and Product Demonstrators sample at each event. We partner with Goya on activations at events, in stores and now partner with them on their western region PR activities partnering with retailers and the community.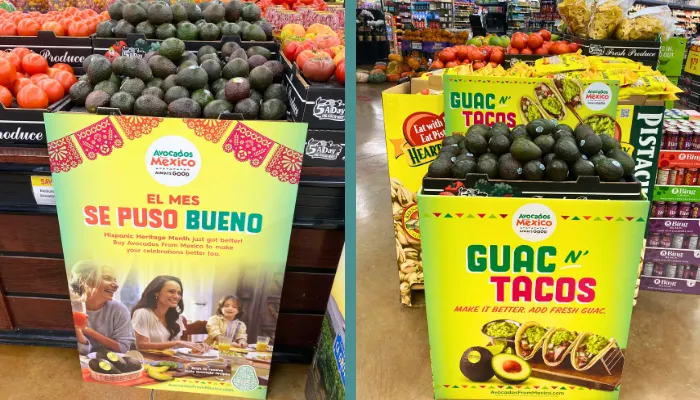 Did you know that 8 of every 10 avocados comes from Mexico? A big reason is due to the hard work of the Avocados from Mexico brand which brings avocados grown in Mexico into the US. This year we helped AFM with a massive merchandising campaign for Hispanic Heritage Month which consisted of setting up their iconic avocado displays in over 500 grocery stores in SoCal, NoCal, Nevada, and Arizona.
Whether we are activating these Hispanic brands digitally online or in person where Hispanic consumers shop & play, we always ensure that consumers have a memorable, meaningful, and culturally relevant interaction with the brands that we partner with.