When the dead come to connect your brand with Hispanics
Nov 02, 2023
Halloween and Día de Muertos hold a different cultural meaning for Hispanic in the US. Nevertheless, together are an extended celebration that has become an opportunity for brands to connect with this market in a fun and culturally relevant way.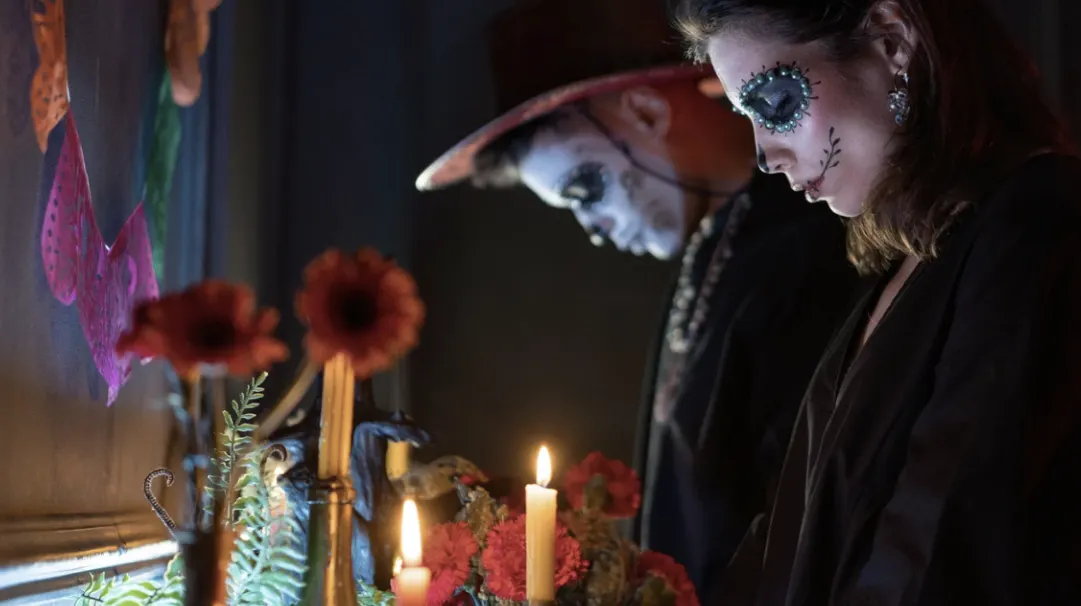 Halloween, celebrated on the 31st of October, is a celebration that has gained a place in the hearts (and tummies) of Hispanic children because of the "trick or treat", which came to be after the original Celtic tradition that pretended to keep away the bad spirits from this world with an offer of food and terrifying costumes on All Hallows Eve. It is no surprise now to open your door to give sweets to little children disguised as Catrina with black circles around their eyes and colorful flowers in their white faces.
Right after comes Día de Muertos, which is a Mexican traditional celebration that takes place on November 1st and 2nd, during All Saints Day (or Día de los Angelitos - Little Angels) and All Souls Day. With altars in homes or even in graves decorated with food ofrendas, candles, flowers, papel picado (pecked paper), sugar calaveritas (skulls), and photos, over 50% of all Latin Americans in the US honor with joy and nostalgia the spirits of dead relatives and loved ones that are believed to return to visit the world of the living.
Hispanics that are proud of this tradition, that since 2008 is recognized by UNESCO as an intangible Cultural Heritage of Humanity, are happy to see brands sharing the passion for the celebration with respect and cultural relevance.
Here are 5 tips to consider when campaigning around these festivities for this market:
It is important to

differentiate

Halloween from

Día de Muertos

. Remember, even when Hispanics may enjoy the American tradition of wearing costumes and go trick-or-treating, the meaning of the holidays are quite different.

Hispanics want to see the

real cultural value

of the holiday. It is an opportunity to explain what the holiday is about and why it is important so that other segments less familiar with

Día de Muertos

learn about it.

Showing people what they can do

to celebrate the holiday. Showcasing how to set a real

ofrenda

(altar), how to make

papel picado

, how to decorate candy

calaveritas

, are some ideas of inviting to join the tradition.

Sharing stories

of people celebrating is another engaging way to demonstrate and preserve the cultural value.

Catrinas

(fancy dressed skeletons) and

calaveritas

(decorated skulls) are the main symbols of the Holiday. Also

Cempasúchil

(or Mexican Marigold),

Pan de Muerto

(bread of death), and

papel picado

, are inherent to the season.
Día de Muertos is now a trend that may gain visibility for your brand. Thanks to movies like Disney Pixar's Coco or Spectre from the James Bond Saga, it has gained popularity not just with the Hispanics in the US, but also within other segments. Showing your brand respects and is curious about other cultures are guidelines to keep in mind when launching a campaign during this Holiday. It is not only relevant to create a positive connection with the Latinx communities, but also with other segments in the country eager to be part of this festivity that celebrates life honoring death.