Celebra con Superior!
May 09, 2022
f you look up the word superior in the dictionary, the definition is "higher in rank, status, or quality", which is why Cerveza Superior is the perfect name for this quality beer.
Last month Cerveza Superior kicked off a six-month campaign called "Celebra Con Superior" where one lucky winner will win 5,000 pesos ($250) each 5th of the month from May to October, as well as an opportunity for consumers to receive a $3 rebate off their purchase.
NeoSol continues to partner with Superior to spread the word about this iconic Mexican beer, as well as their Celebra con Superior campaign, through their social media channels, on their brand new landing page, and through a six-month strategic e-mail campaign.
This US beverage brand continues to expand in the US Market with consistent messaging and by staying true to the brand strategy, communication strategy, and positioning for SuperiorCerveza created when NeoSol first came on board to launch this brand in the US.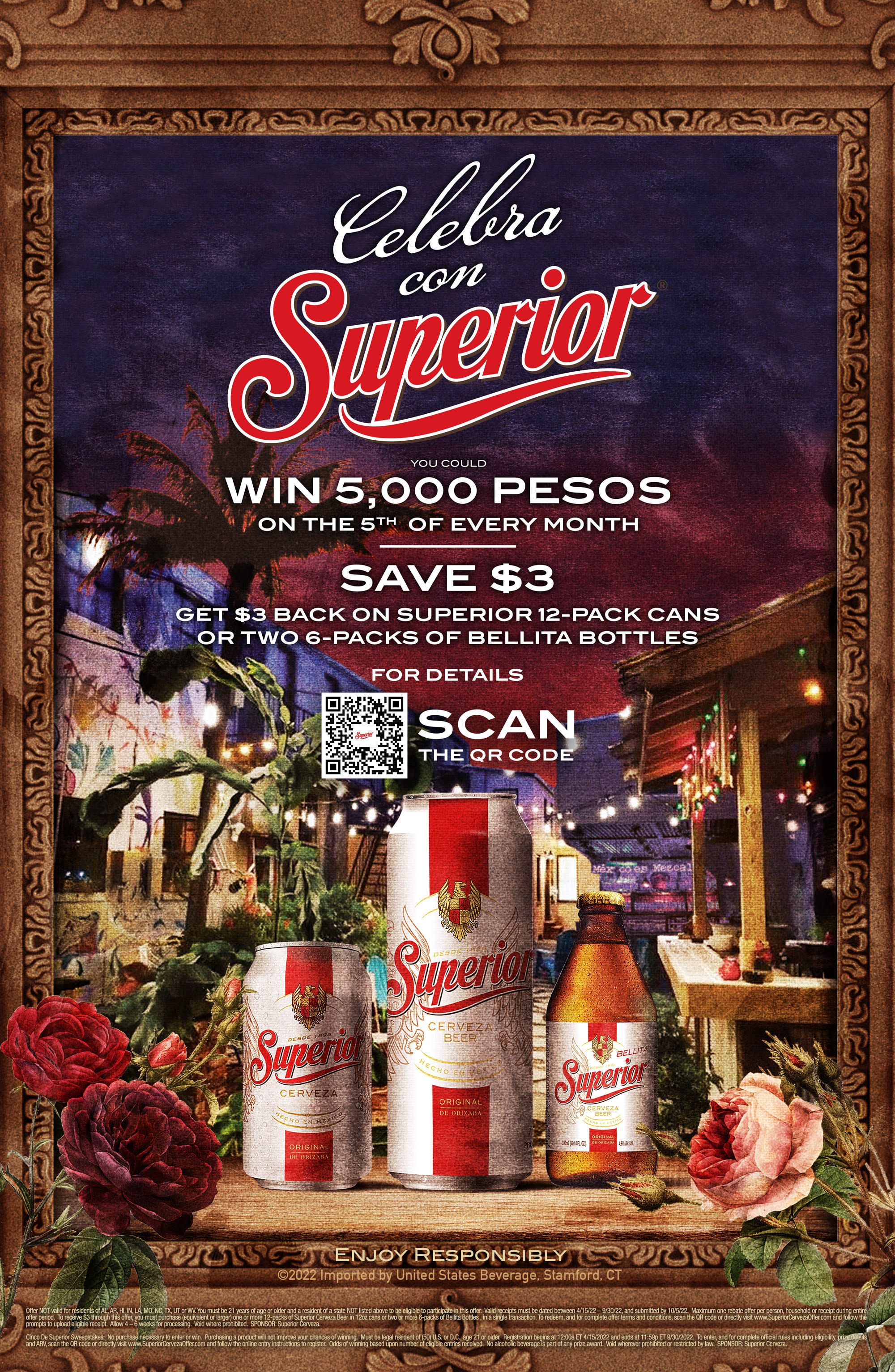 Social Media
Their Facebook page continues to have an above-average engagement rate and has consistent growth, where a true online community has been cultivated.
Online Presence
This brand now has a landing page where consumers can find out more details about this product, and most importantly, use the beer finder tool to find out where they can purchase this beer in the US, as it continues to expand its reach throughout the US.
E-Mail Marketing
The e-mail strategy, that will support the Celebra con Superior campaign, will add a more personalized and targeted way for Superior to connect with their consumers. Using different touchpoints and topics that will resonate with the brand's target audience will only build brand loyalty and engagement.
As we move into those hot summer months, there is really nothing more refreshing than a can, or bellita bottle, of Superior Cerveza to accompany those summer BBQs. Head on over to their landing page to find where you can pick up some for yourself!
It has been and continues to be Neosol's privilege to partner with the Superior Cerveza brand that is based on tradition and quality.
To learn more about NeoSol's journey with Cerveza Superior read this blog post:
Iconic Mexican Beer Brand Introduced to US Market with Highly Above Average Engagement Rates on Social Media, Using Brand Strategy & Positioning
This article was written by Kimberly Howard